Writer in Residence: Hannah Rittner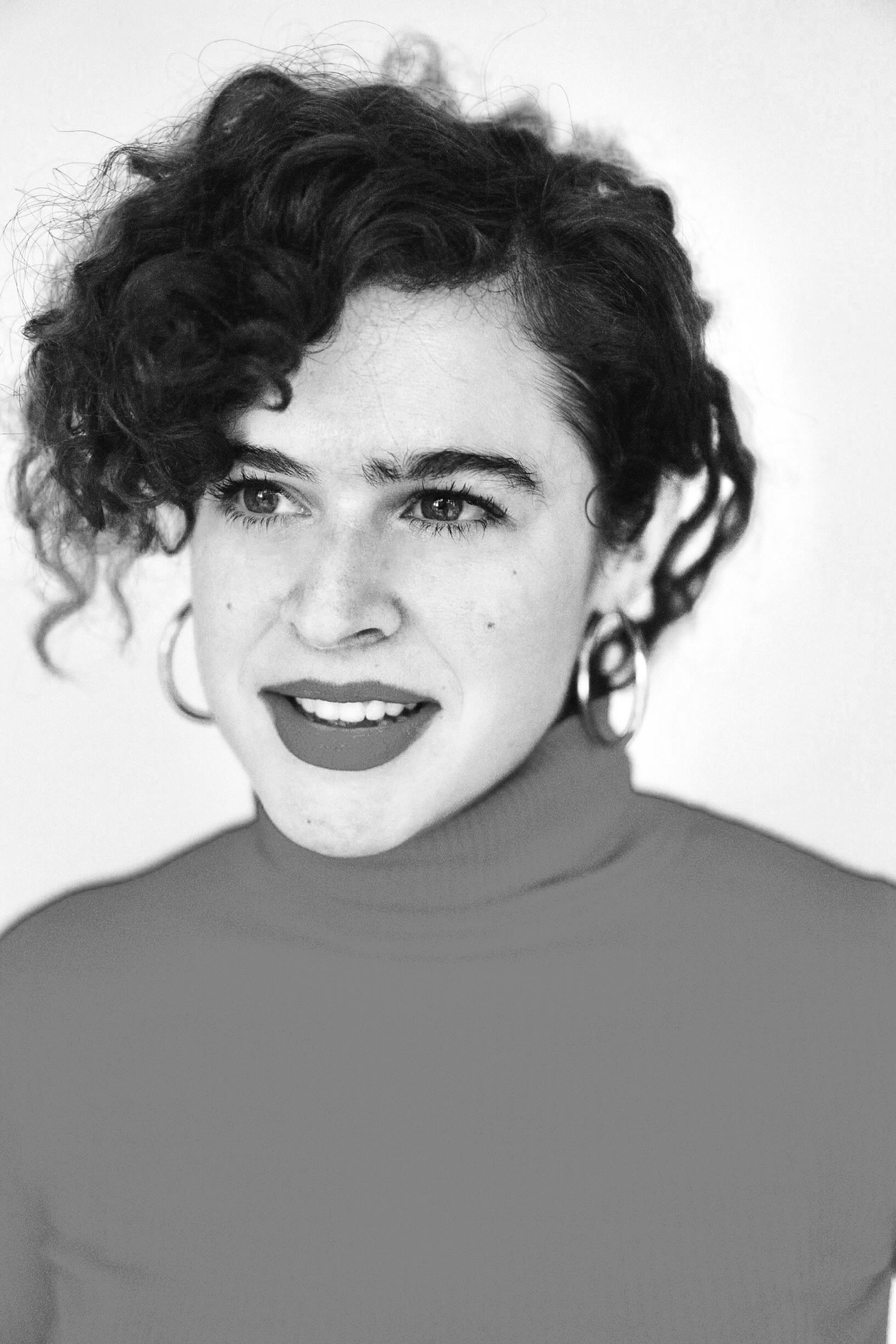 It is with great joy that the Harold Green Jewish Theatre announces our 2023 playwright in residence, Hannah Rittner, thanks to the generous support of the Canada Council for the Arts.
We met Hannah through her play ELIJAH (2019 Canadian Jewish Playwriting Prize Winner) and were awe-struck by her talent and command over epic and yet deeply personal storytelling. We feel she is the voice of the next generation of Jewish writers by exploring millennial/Jewish identity, queerness, mysticism, family, and the transformative power of love. Not only are her works formally innovative-but they are incredibly relatable.
We feel incredibly blessed to be the home for Hannah's development as she creates three new full-length plays under our supervision.
Elijah - When Leora (a neurotic medical student from Toronto) visits her sister Shira (a queer and pregnant doula) and her partner Ariel (a head-strong Beta-Israeli farm manager) in Halifax, NS during the days of awe family secrets threaten to upend their lives.
Mordechai - Set in Ancient Persia with a modern comedic twist. The play explores how Mordechai, a heartbroken single father must learn to accept that his daughter, Esther, is a political maverick destined to lead a revolution that will change everything for him and the Jewish people. *With the support of the Toronto Arts Council and the Stratford Festival
The Lovers - An Epic Jewish Millennial Love Story, it's 2010, Halifax, NS: Hailey is scary smart: as King's top student, she is surrounded by admiring students and professors. And yet, Brian, a boyish, and tender-hearted Jewish boy enters her life like lightning. As they fall in love, A scandal spreads around Hailey's past relationship with a professor-ultimately, tearing them apart. 2022, Toronto: it's post #metoo, Brian and Hailey run into each other for the first time since 2010 and must painfully re-encounter their breakup through a post #metoo lens. As their profound feelings reignite, new possibilities for accountability, and healing take place. The play ultimately asks whether a profound romantic bond can survive estrangement, inscrutable loss, and societal change.
Please join us in extending a warm-welcome to Hannah Rittner as she joins our community at the Harold Green Theatre. We are so very excited by this new chapter in our Theatre's creative life.
---
HANNAH RITTNER is an award-winning playwright, screenwriter, and dramaturge originally from Toronto. She is very much interested in the transformative power of love and Jewish identity. Hannah's works have received recognition across Canada, the US, and Europe. She is a graduate of NYU's MFA in Dramatic Writing (with Distinction) under the guidance of Annie Baker. Her works have been developed by leading Canadian and US companies such as: The Stratford Festival, Nightwood Theatre, The Globe Theatre, Theatre Passe Muraille, NYU's Musical Theatre Department, and the University of Calgary. She recently completed her two-year residency as the feminist-curator-inresidence at the Stratford Festival, where she discovered over 300 titles by women writers from the 17th – 20th centuries. Hannah is currently working on making her first film "The Way the Song Whispers" (2022 Best Short Screenplay Winner, Hollywood Script Awards), starring Michael Man. She is incredibly excited to be working with the Herald Green Jewish Theatre on this wonderful residency. For more information on Hannah's work go to www.hannahrittner.com
Productions:
Estate (Neptune Theatre, 2013)
Three Women Mourn the Apocalypse (Old Norman Productions, 2015)
The Unbelievers (SummerWorks Performance Festival, 2016)
Awards (Theatre):
2019 Guthrie Award for Outstanding Apprentice at the Stratford Festival (Metcalf Dramaturgy Intern)
2019 Canadian Jewish Playwriting Prize (Elijah)
2018 Trafalgar24 Best Play & Audience Choice Award (I am amazed and know not what to say)
Awards (Film): 2022 Hollywood Script Award for Best Short Screenplay (The Way the Song Whispers)
2022 New York Lift-Off Selection (The Way the Song Whispers)
2021 Hollywood Just4Shorts Best Sci-Fi Screenplay (Desire)
2021 Boston Screenplay Awards Finalist for Best Short Screenplay (Desire)
2018 Hollywood North Best Short Screenplay (Desire)