---
There has never been a better time in Toronto to produce, present and foster Jewish theatre. Our sons and daughters need to know where their ancestors came from. And they need a stage from which their own voices can be heard.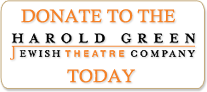 Curtain up and see you at the theatre.
David Eisner & Avery Saltzman
Co-Artistic Directors


Donor Benefits - How can you help? The choice us yours!
---
Donate to the HGJTC

Supporter

Member

Benefactor

Friend

Patron

Producer

Executive producer

Amount

Tax Receipt

eNews Alerts

Recognition in Programmes

2 Tickets for 1 Opening Night

X

2 Tickets to all Opening Nights

X

4 Tickets to all Opening Nights

X

Autographed Posters

X

X

Invitations for 10 to a dress rehearsal

X

6 tickets to all opening nights

Donors of the HGJTC please note that complimentary tickets may be provided as a benefit to your donation renewal or new donation. Please contact Matt at 416-932-9995 x 223 to make your donation today or click here for a print version of our form.
SUBSCRIPTION PRICES

TIER ONE

TIER TWO

MONDAY/TUESDAY NIGHTS & WEEKDAY MATINEE

$235

$195

WEDNESDAY/THURSDAY NIGHTS AND SUNDAY

$295

$255

SATURDAY NIGHTS

$340

$300

PRICES INCLUDE ADMINISTRATIVE FEE & HST & CIF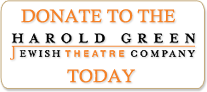 NOTICE: Donor benefits expire one year from the date of contribution and are renewable annually thereafter. Tax receipts determined by subtracting the non-deductible benefits value and the fair market value of additional incentives, if any, from the donation.
Donor Benefits for Corporate Sponsors

---

Every play provides opportunities for building partnerships with individual and corporate sponsors. Our goal is to work with you to tailor a partnership that meets your needs while providing the highest quality of live theatre for Toronto audiences.

For more information please contact matt@hgjewishtheatre.com.