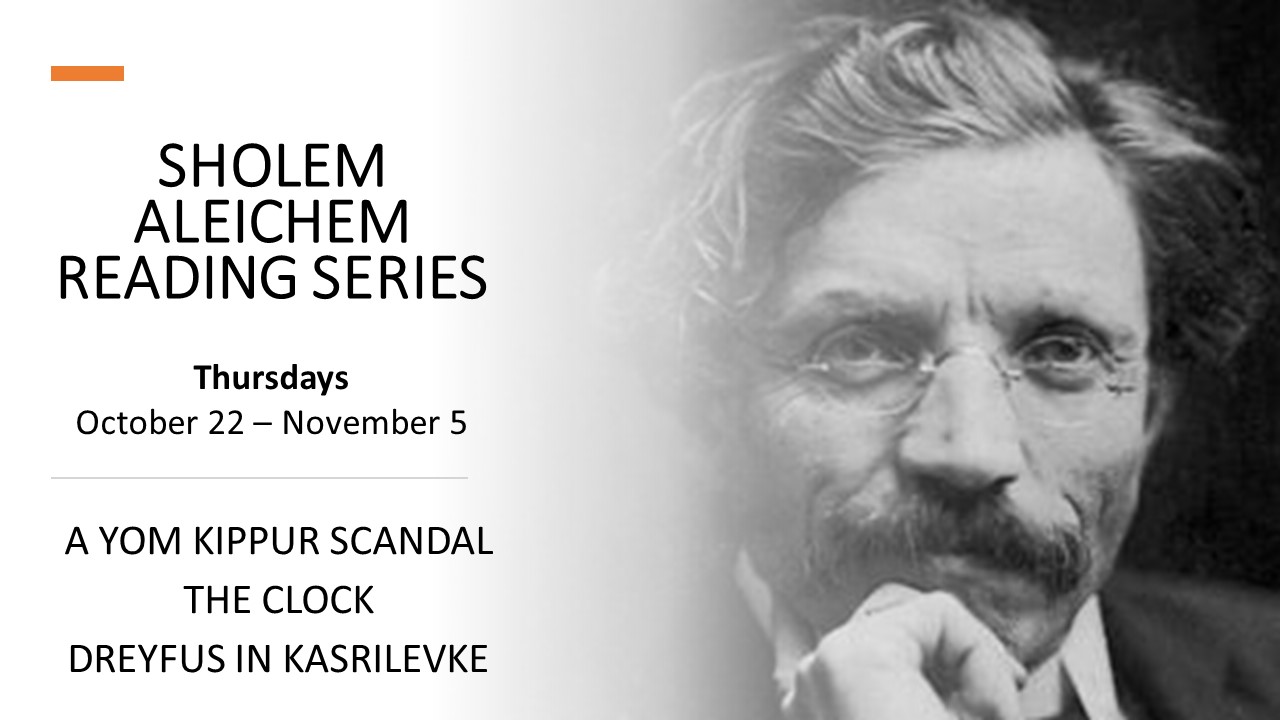 Featuring Readings by
David Eisner, Avery Saltzman, and Theresa Tova
Sponsored by
The Brettler/Mintz Foundation
"Life is a dream for the wise,
A game for the fool,
A comedy for the rich,
A tragedy for the poor."
Sholem Aleichem (1859-1916)
Join Avery, Theresa and David as they read three short stories by the most popular and iconic writer of his generation.
This event is FREE for all viewers.
---
Past Readings